Welcome
The Grove City High School instrumental music program has approximately 300 wind, and percussion musicians who participate in various performing groups.  These groups include the Marching Band, Symphonic Band, Concert Bands, Jazz Bands, and Percussion Ensemble.  There is also a Flag Corps who perform with the Marching Band and participate in Winter Guard competitions.
The music department strives for excellence in all areas of its performing ensembles and stresses the importance of learning and enjoying music as a part of a student's well-rounded education.
Wendy's Restaurant Night - February 17, 2016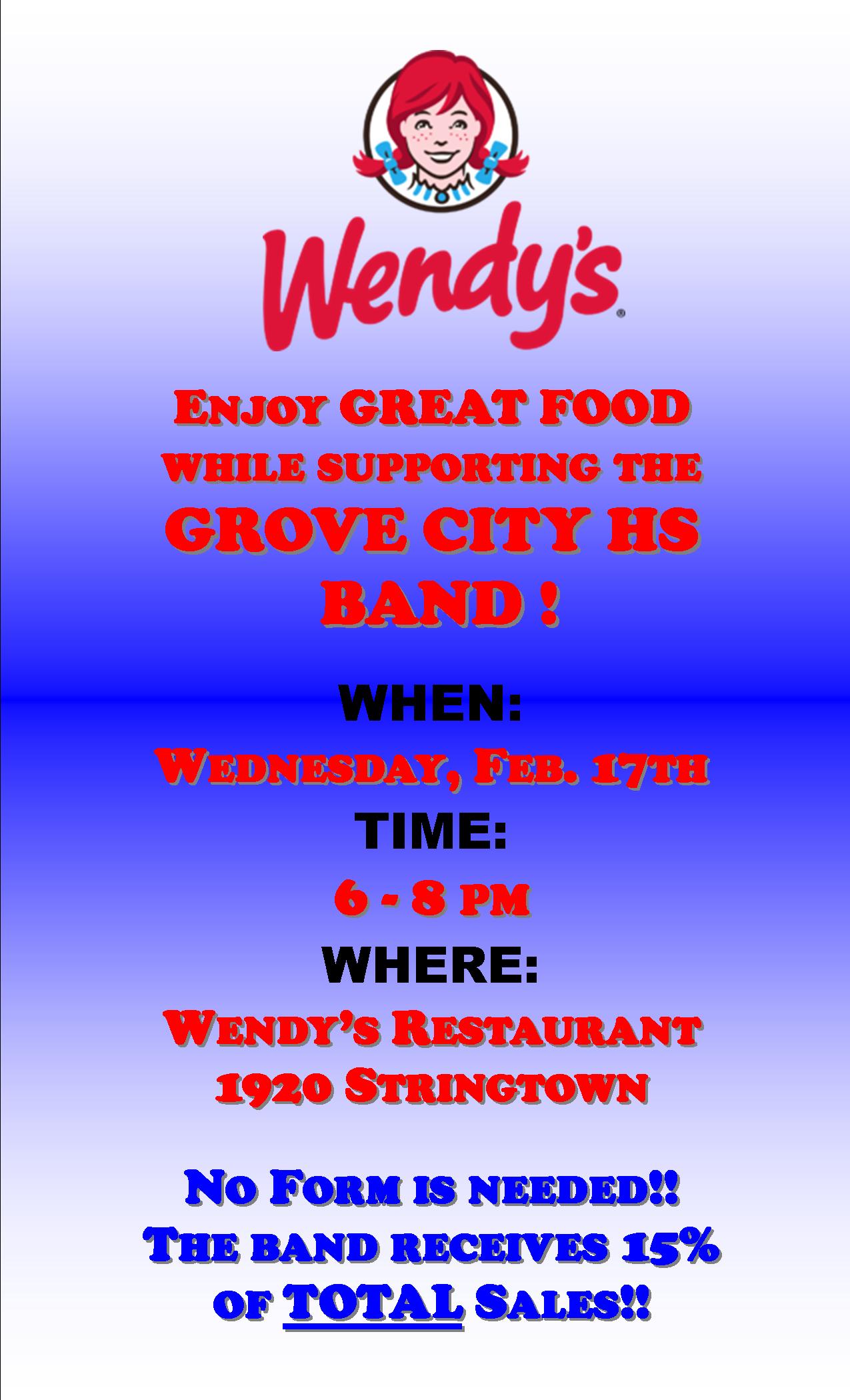 Rose Bowl Parade GoFundMe Page
The Grove City High School Marching Band has been selected to march in the prestigious 2017 Tournament of Roses parade. This is a great honor, but getting all of the students, staff, chaperones, instruments, and the rest of the equipment to California is expensive. We estimate it will cost about $700,000 for the entire trip, which translates to $2,600 per student. This is a once in a lifetime opportunity for our students as they will never be able to go again in their HS career. We don't want any students left behind, but $2,600 is too much for many band members and that is where we need your help. Our fundraising goal of $100,000 may seem outrageous, but it only reduces each student's cost from $2,600 to approximately $2,200.
You can help!