This year's band was under the direction of field commanders Benjamin Adams, Caitlyn Bowers, Connor Chaffin, and Xander Hageman.
2023-24 Grove City Marching Band Show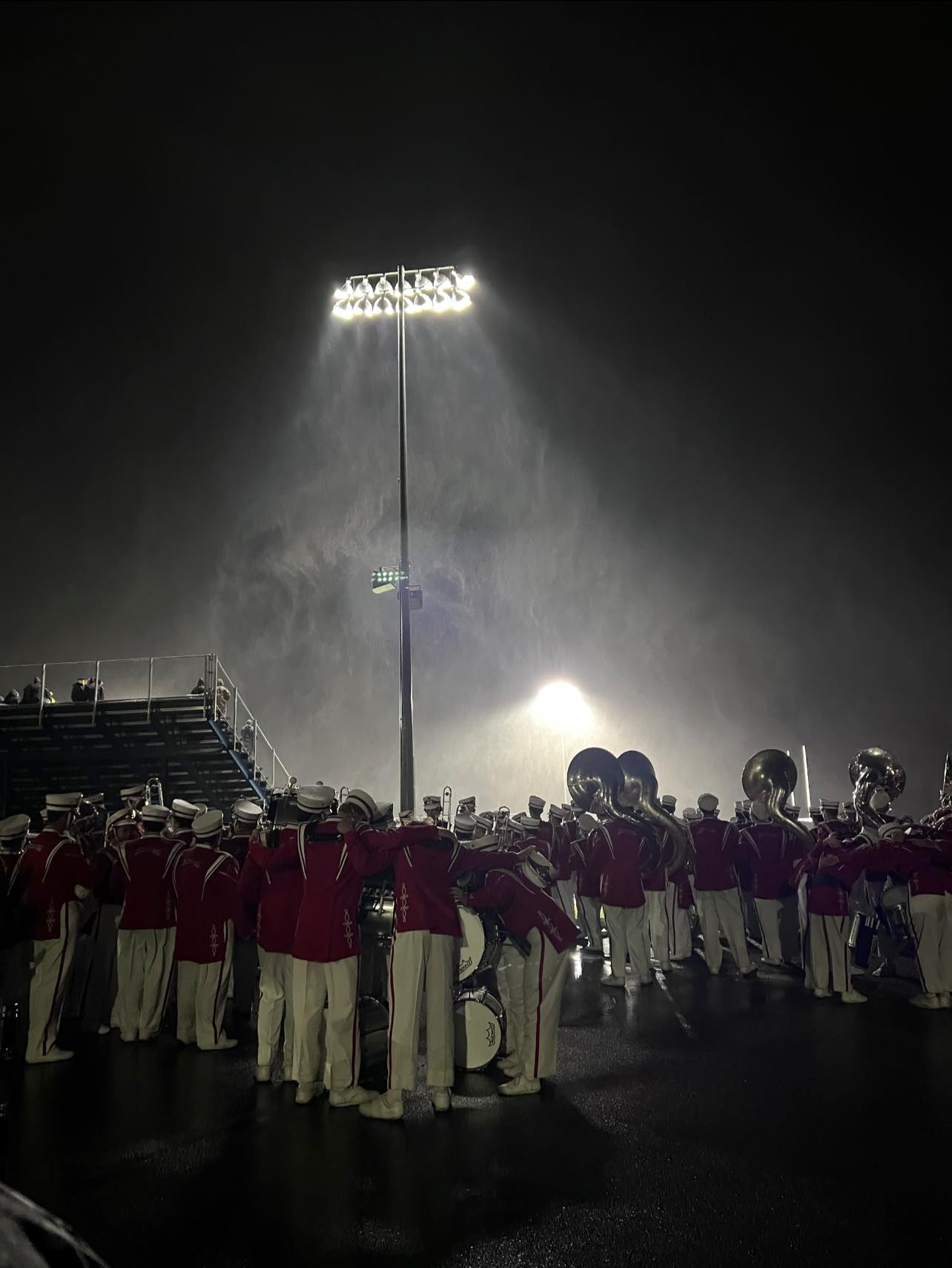 This year's show is titled "A Piano State of Mind".
It is a musical and visual representation of the music of George Gersh-win, Billy Joel, and Robert Sheldon. Music in the show is Metroplex by Robert Sheldon, Piano Man and New York State of Mind by Billy Joel, and Rhapsody in Blue by George Gershwin. We are excited for this show and know it will be fun for the students, and enjoyable for our audiences. As usual, many fun stand tunes are also in the repertoire to bring the football crowds to life and excite the Grove City Greyhounds (GO DAWGS) to victory!
View the sights and sounds of the 2023 season!
Links to all our 2023 performances are posted here. You can also see previous years on our Contests page.