Welcome
The Grove City High School instrumental music program has approximately 300 wind, and percussion musicians who participate in various performing groups.  These groups include the Marching Band, Symphonic Band, Concert Bands, Jazz Bands, and Percussion Ensemble.  There is also a Flag Corps who perform with the Marching Band and participate in Winter Guard competitions.
The music department strives for excellence in all areas of its performing ensembles and stresses the importance of learning and enjoying music as a part of a student's well-rounded education.
Run Like A Greyhound 5k Run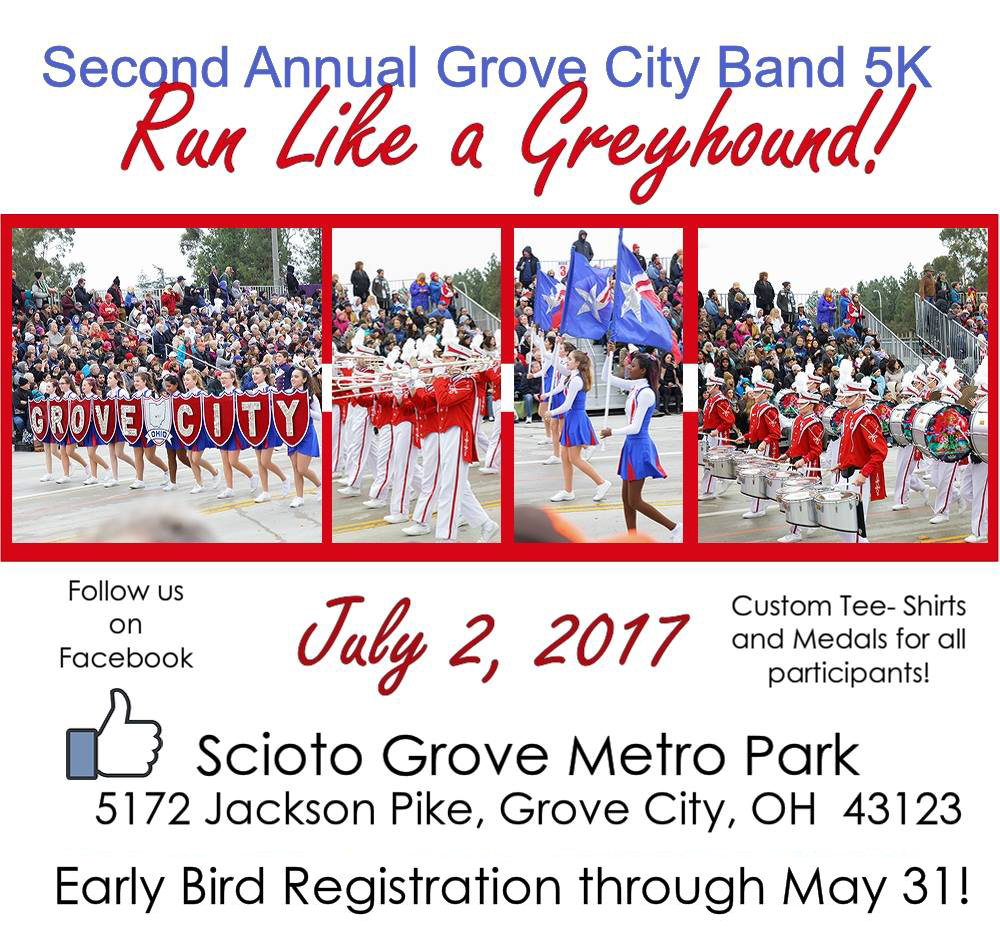 Quick Info
Here are some links to help you get the most out of your child's participation in the Grove City High School Band. This information below is vital for a smooth transition.
Sign up for the Yahoo Group **important!** - See here
Subscribe to the GCHS Band Calendar - See Here
Booster Membership Application - Download
See ways to fund raise for your child's band account (including Levy Concessions) - See here
Medical Form (Due by August Parent Meeting) and other downloads - See here
Chaperone Application - Download
---
Charms
Please read these instructions first before accessing the site. Charms Parent Log-in Instructions
The Charms site:  Click Here